Our spacious playgrounds, large Mercy hall and contemporary classrooms facilitate
exemplary teaching and learning and co-curricular learning opportunities.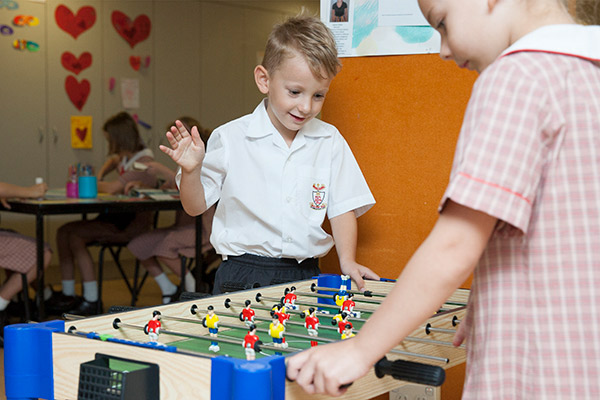 Onsite before and after school care
Families at Holy Cross regularly use the out-of-school care service to help them manage their work and other commitments. We invite you to use this convenient and valuable service for your children's out-of-school hours care.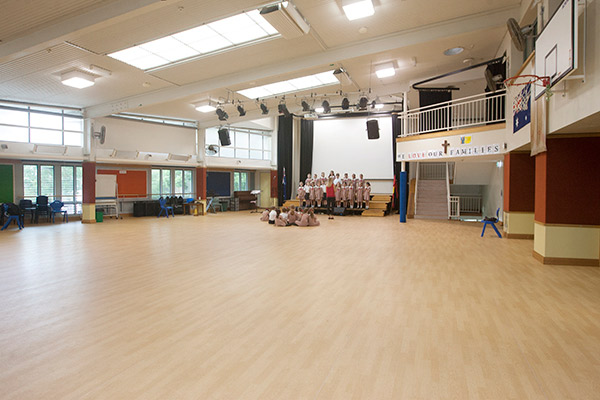 Mercy Hall
Our large and spacious hall is used for weekly assemblies, school community events, prayer celebrations and liturgies as well as school musicals.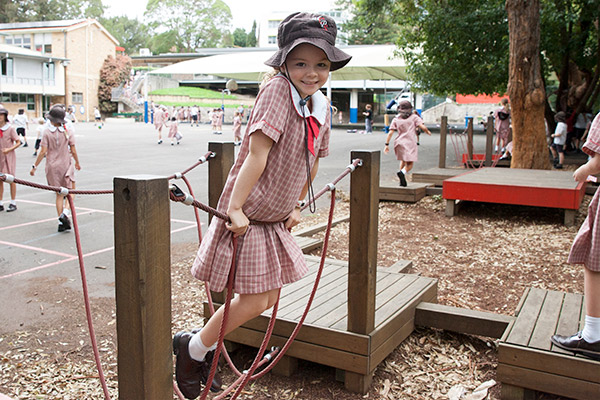 Playgrounds
We have two large playgrounds, the Kindergarten and year one students play on the upper playground and years 2-6 use the other playground. We have handball courts, undercover areas and facilities to enable students to participate in a range of sports.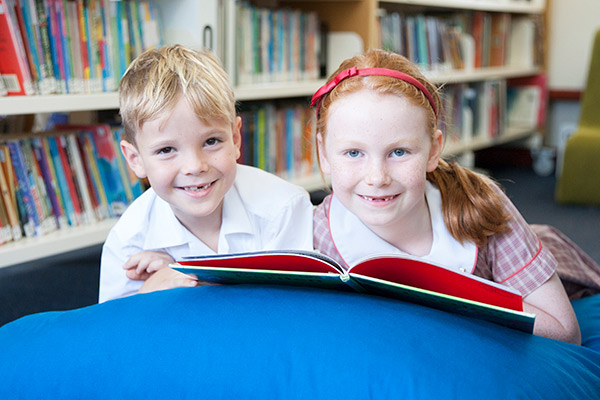 Library
Our well-resourced library provides opportunities for students to read a wide range of texts and enjoy lunchtime activities.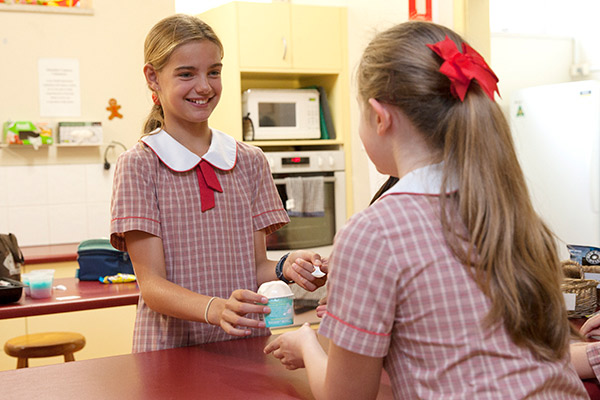 Canteen
The canteen is open three days a week. The canteen manager prepares a variety of hot and cold food for the students to enjoy.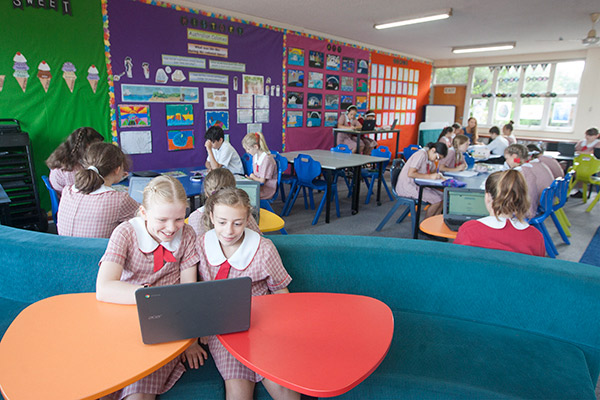 Classrooms
All classrooms have interactive ICT boards.  Laptops and iPads are used as an integral part of teaching and learning.